Creating professional customer quotes
The easy estimating system includes quotation templates and cover pages to help you produce your own professional looking quotes and get you producing your paperwork faster.
The paperwork can be customised to include your own company logo, and other logo's if you belong to trade associations that you would like to show.
We include a default cover sheet for you to start with, which can then, if needed, be customised with your own standard cover page and wording.
Once you have priced up the job, you can also send the customer a link to a web page where they can see the quote, ask questions and electronically accept the quote notifying you with an email once they have done this.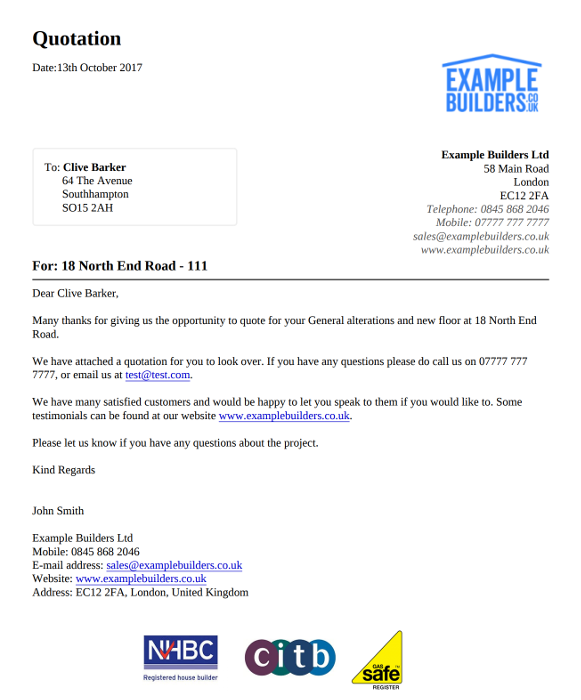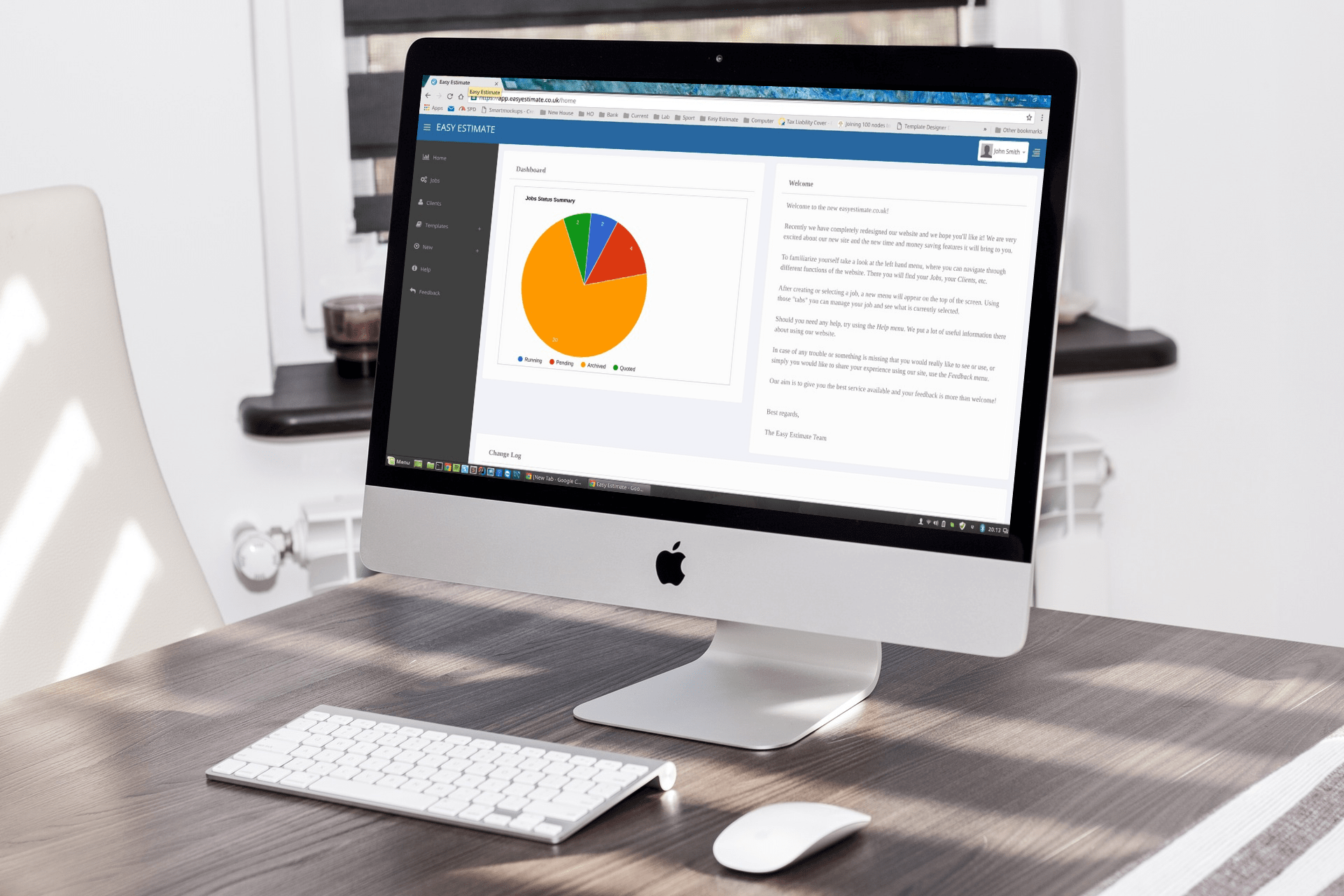 Creating the customers Invoice
The construction estimating software can also produce your Invoices from the quotes that have been accepted by your customers.
Once you are ready to Invoice the customer simply press the create Invoice button and choose which items you want to Invoice for off the job. You can create multiple Invoices per job should you need to
Getting your Invoices out in a timely manner will get you paid quicker. You can also add default payment terms and your own bank account details to help speed up payments as well.
Lets get Pricing Now!
If you don't like the system you don't have a lot to lose, we have no minimum contracts simply cancel if you don't like it at ANY time.